Porsche 718 Cayman GT4 ePerformance [w/video]
Towards the latter part of 2021 Porsche wowed us with an all-electric racer called Mission R. You can read more about it at this link. The Mission R concept car has taken one step closer to becoming a reality with the debut of the 718 Cayman GT4 ePerformance. The newly developed working prototype get its first public outing in June at the Goodwood Festival of Speed.
Follow Double Apex on Facebook and Instagram, where we share more car content.
---
Buy now and take advantage of free delivery in South Africa on orders over R349.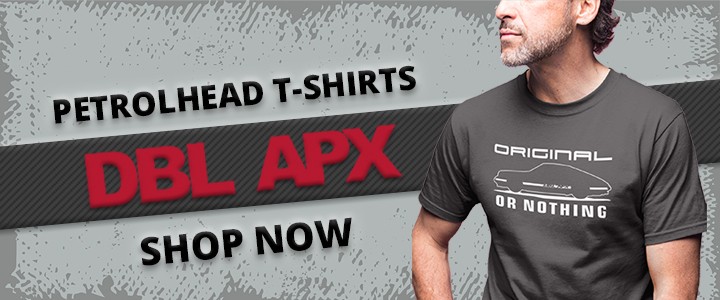 ---
Cayman-based but new
The Porsche 718 Cayman GT4 ePerformance is based on the track-only 718 Cayman GT4 Clubsport. However the battery powered racer is all-wheel-drive. It uses the entire electric motor and drivetrain set-up from the Mission R. This means it has 735 kW in qualification mode and a steady 450 kW on tap for 30 minutes. The latter is the approximate duration of a Carrera Cup race. 
Porsche says that the 718 Cayman GT4 ePerformance track performance is on par with the current 992-generation 911 GT3 Cup. Thanks to 900-volt technology, the state of charge (SoC) of the battery at full charging capacity jumps from 5 to 80 per cent in about 15 minutes.
Read more about the latest Porsche GT3 Cup car at this link.
New appearance
Porsche Style was responsible for the shape of the 718 Cayman GT4 ePerformance. The racecar is 140 mm wider than a 718 Cayman GT4 Clubsport. Although the drivetrain was adopted from the Mission R and placed within a GT4 Clubsport, 6 000 parts were designed from scratch. 
The body is made of natural fibre composite materials. The aim is to generate fewer emissions during production. The flared fenders house 18-inch alloys shod with racing tyres from Michelin. A high proportion of renewable materials were used to produce the slick footwear.
Read our driving review of the most recent 911 GTS range.
In his own words
"With the Mission R, we've shown how Porsche envisages sustainable customer motor racing in the future. The 718 Cayman GT4 ePerformance now demonstrates that this vision works impressively on the racetrack," states Matthias Scholz, GT racing vehicle project manager. "We're very excited about the response because a one-make cup with electric racing cars would be an important addition to our existing customer racing programme."